Audiobooks are God's gift to multitaskers. The slogan "When your hands are busy and your mind is free" couldn't be more apt. I listen to them frequently when cooking, gardening and while photo editing. For the past several years, listening to an audiobook has become my go-to sleeping aid. I pop in my earphones, the narration begins and a few minutes later I'm snoozing away. I'm sure my hearing is suffering a bit, and I often wake with cords wrapped around my neck, but I've come to rely, if not look forward to, having someone "read" me a bedtime story.
Sometimes a narrator is ill suited to the task. I've found mediocre ones can sink a terrific story. I ditch that audiobook fast. An exceptional narrator can add vocal shadings and emphasis, elevating a story to new, enjoyable heights.
Here are some of my favorites: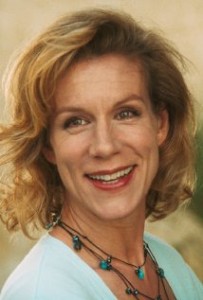 British actress Juliet Stevenson (Truly Madly Deeply, Bend It Like Beckham) is such a narrator. She reads Elizabeth Gilbert's The Signature of All Things. The story itself is epic, wondrous and rich with characters and botanical details. What Stevenson adds is simply incredible. She can do English, Dutch and American accents. She even speaks Tahitian! Her reading is filled with emotion, subtlety and humor. Pairing Stevenson with this historical novel was a sublime choice. I now must listen to everything she's narrated.
British actor Nathaniel Parker known for playing the lead in the Inspector Lynley Mysteries is hugely entertaining in Eoin Colfer's Artemis Fowl series. Like Stevenson he can do all the regional English accents, Scottish, Irish, Russian, and more. He can deftly turn a phrase, has wicked comic timing and performs with gusto. He narrates all the books except for a middle one in the series. I assumed he wasn't available at the time because he was off "chasing murderers" with DS Havers on the Moors. He returned for the final book and all was right in my Artemis-Fowl-listening universe.
Authors don't usually make great narrators but Bill Bryson is an exception. His continental accent formed by living in the U.K. and the U.S. adds to the "fish out of water" theme prevalent in many of his books. While his writing and observations are already wry, his sly verbal articulation contributes to the humor. Some of my favorites are At Home: A Short History of the Private Life, In a Sunburned Country and A Walk in the Woods.
I just have to mention Jim Dale. Another British narrator … detecting a theme here? He's renowned and beloved for narrating the Harry Potter books. Like all great narrators, he's expressive, versatile and has the ability to give a performance that can create a lump in your throat and make you giggle with joy.
Lastly, there's actor/narrator David Pittu. I think my opinion of Donna Tartt's The Goldfinch would've been less favorable if I had read it. Like others, my patience tested, I would've skimmed through big chunks of the novel's 783 pages. However, the audiobook was a different experience.  Pittu made the story come alive. Especially the character Boris—Tartt's Russian Artful Dodger. When Boris exited the book for a time, my interest waned. But when the character returned along with Pittu's spirited reading of Boris, I kept with it. I came to really appreciate and admire the novel. Here's an example of how a good narrator can actually mitigate some of a book's flaws.
Happy reading … or should I say, listening!