If you're looking for ways to expand your creativity then you must check out these two books about the creative process. inGenius: A Crash Course on Creativity by Stanford professor Tina Seelig and The Creative Habit: Learn It and Use It for Life by renowned choreographer Twyla Tharp. These books are the backbone of the class I'm teaching this spring about the subject. And they are great! Both offer valuable insights into developing your creativity. I'll give you a hint: reframing how you see the world inspires you to form new ideas. Oh, and that other thing. Hard work!
Tharp offers ways to build habitual routines into your life; reflective exercises to explore your passions and help you come to grips with pesky, inhibiting fears; and tools to organize your creative juices so they're available as needed. She also posits that there are no creative geniuses. She uses Mozart as an example. While he was naturally inclined toward music at a young age, his father nurtured his abilities with a comprehensive education that included philosophy as well as music. By the time Mozart was in his twenties, he already had dozens of symphonies under his frock coat. According to Tharp, his musical gifts weren't divine, which is how creative geniuses are often perceived. They have extreme concentration, focus and determination to get things right, however they define that for themselves.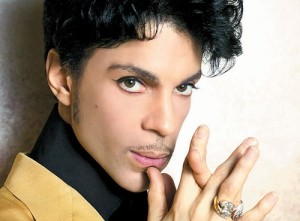 You can say the same about Prince, a modern-day Mozart. He's been on my mind because of his recent death. His musical precociousness was evident, and arguably, his obsessive focus, enabled him to create masterful music. Maybe that all consuming passion to relentlessly create is where the divide between the Mozarts and Princes of the world and us mere mortals really lies.
As a professional writer, who has to be creative on demand, I can attest that creativity involves so much more than waiting for the muse to strike. It requires opening up my mental faucet so that all ideas—the good, the bad and the meh—can be explored. I know that putting in the effort to refine, rewrite and give shape to a project will result in something I can be proud of. I believe this effort, discipline, work, or whatever you wish to call it, allows one's creativity to bloom into its fullest expression.
Check out Tina Seelig's fascinating model for building your creativity and see if it resonates with you.